Diapers for Adult
Diapers for Adult
OEM

JIANGSU, CHINA

30 days

2 million/week
MAXIMUM ABSORBENT CAPACITY: Sleep all night as the soft quick drying top sheet wicks moisture into the microsorb lining keeps skin and bedding dry.
WIDE COVERAGE: Extra wide protection in front and rear along with high absorbency and a dual wetness indicator that alerts caregivers when a change is needed.
STAND-UP LEAK GUARDS: Tall Leak Guards once activated will stand up to provide a secure barrier at leg openings to prevent side leaks and contain bowel incontinence.
PLASTIC BACKING: Smooth white plastic exterior provides maximum waterproof and anti-odor protection.
Manufacturer SCA Personal Care
Absorbent Capacity Heavy Absorbency
Application Incontinent Brief
Backing Material Cloth-Like
Color White
Fastener Type Refastenable Tabs
Gender Unisex
HCPCS A4520 (Disclaimer)
Leg Style Elastic Gathers
Size Medium
Sizing Range 34 to 47 Inch Waist / Hip
Style Tab Closure
Topsheet Material NonWoven
Type Mat Body Shape
UNSPSC Code 53102303
Usage Disposable
User Adult
Latex Free Indicator Not Made with Natural Rubber Latex
Features
Dry-Fast Dual Core -a top core with special fibers quickly absorb and transfer fluid into lower core where it is "gelled" by superabsorbent polymer for greater security and skin dryness
Built-in wetness sensor indicates the need to change
Tape Tabs with Super fit Tape Zone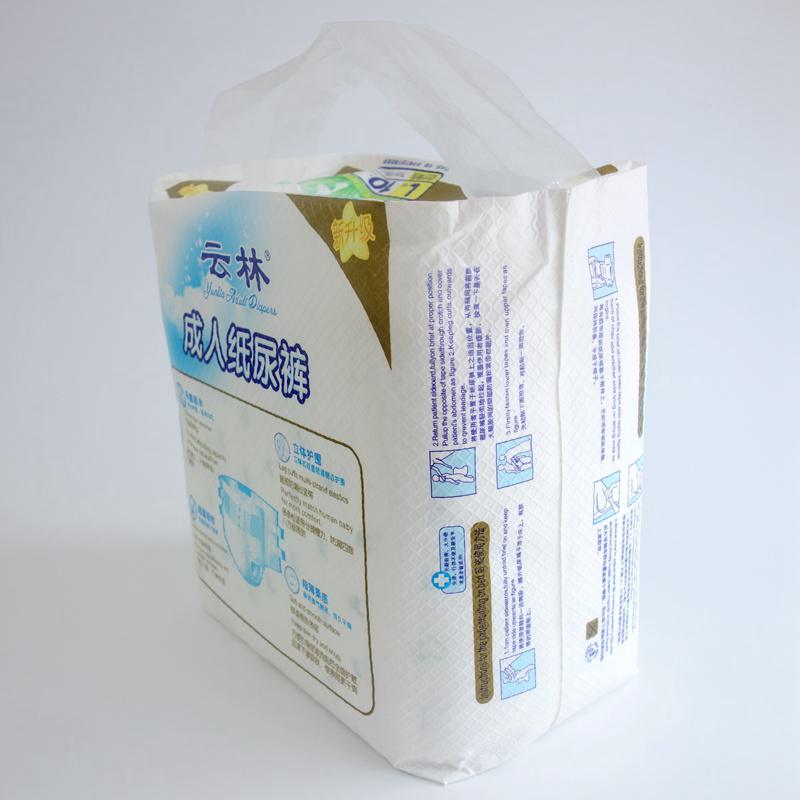 Breathable fabric with superior softness delivers comfort and skin wellness

Acquisition layer works in tandem with embossed channeling to quickly pull and direct fluid away from the skin and into the core

High performance, triple-layer core stays dry and maintains integrity through multiple voids

Interior leg gathers offer additional leakage barrier protection
You can contact any of our sales person for an order. Please provide the details of your requirements as clear as possible. So we can send you the offer at the first time. For designing or further discussion, it is better to contact us with Skype, TradeManager or WeChat or WhatsApp or other instant ways, in case of any delays.
...more